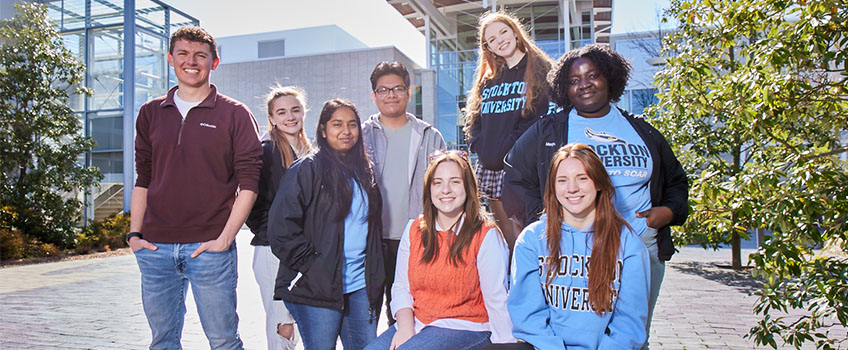 Stockton named Great Value by Money Magazine – News
Galloway, New Jersey – The University of Stockton has been recognized as a great value for students in Money magazine's 2022 edition of "Best Colleges for Your Money".
Stockton rose to 156th place on the list of 671 colleges and universities selected from 2,400 across the country. The ranking combines education quality, affordability, and alumni success. It takes into account the cost of attendance, merit and need-based aid provided to students, and alumni earnings after graduation.
Stockton President Harvey Kesselman said the university prides itself on providing quality education that is both affordable and accessible to a diverse student population. He cited the new Stockton Promise and Garden State Guarantee initiatives that offer free tuition and fees to low-income students.
"Our priority is to ensure that every student has the opportunity to successfully attend and graduate from college," Kesselman said. "The value of a Stockton degree continues to grow due to our efforts to keep class sizes small and provide academic achievement programs that promote student success for all Stockton students."
Schools included in the "Best Colleges" list are ranked by 24 factors. The university has steadily increased its ranking to #483 in 2015.
Areas that led to Stockton's high rating include a low student-faculty ratio of 17:1 and a high graduation rate. Stockton's student graduation rate is 76%, well above the national average of 57%.
Additionally, 63% of students receive scholarships to cover tuition and fees.
"Stockton's affordability and student-focused environment are driving increased interest in the university," said Robert Henrich, vice president of enrollment management. "Almost 10,000 freshmen applied to Stockton this year, a 55% increase from 2021. This tremendous growth is a direct result of our efforts to position our students for success."
Stockton graduates earn an average of $51,729 just a few years after graduation, 8% more than the national average, according to the US Department of Education College Scorecard.
Money Magazine's Best Colleges for Your Money 2022 can be found at https://money.com/best-colleges/.
# # #
Media contact:
Stacey Clapp
Director of Strategic Communications
Galloway, New Jersey 08205
[email protected]
609-626-3645
609-412-8069
stockton.edu/media