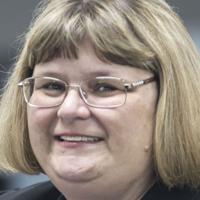 SOUND OFF: The cover of the magazine provokes strong reactions | Christine Peterson
Reader: First, let me say that I respect and admire the work you do for The Californian. You had big shoes to fill, and you filled them well. That said, though, I have to say you really screwed it up in the September 2022 issue of Bakersfield Life.
The cover of the issue identifies the issue as "the women's issue". Your editor's note states that you are "featuring this issue focused on women and women in business". And yet, your cover story "Local Lawyers Spotlight" features two male lawyers and firms where there are very few or no female lawyers. I am much less apt than my friends to notice the implicit bias inherent in the lack of representation of women and people of diverse backgrounds; however, the inclusion of mostly white male lawyers in the local lawyers section was remarkable even to me.
Managing Editor Christine Peterson answers your questions and takes your complaints about The Californian's news coverage in this comment forum. Questions can be edited for more space and clarity. To offer your contribution over the phone, call 661-395-7649 and leave your comments in a voicemail or email us at [email protected] Please enter your name and phone number; your phone number will not be published.